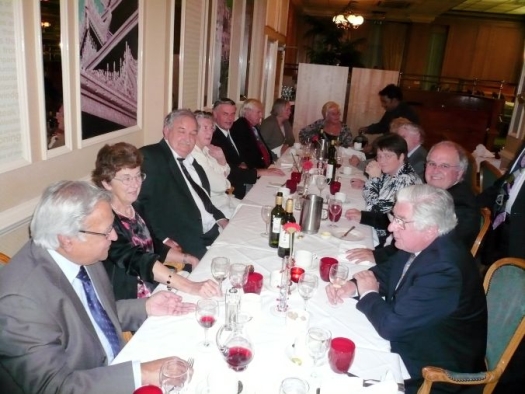 28 members and guests attended our annual dinner at the Croydon Park Hotel.

At our meeting on 25 October 2011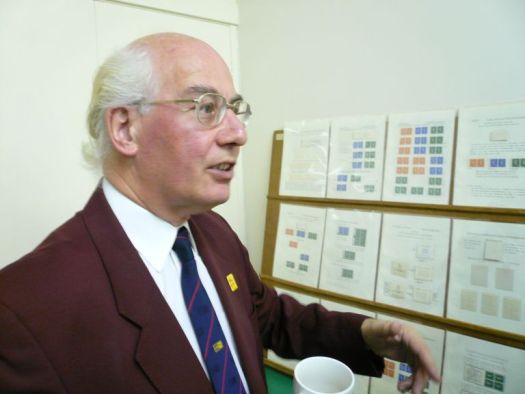 Ian Harvey, the President of the Great Britain Philatelic Society,
presented a comprehensive display of GB booklets from the present reign.

At our meeting on 24 January 2012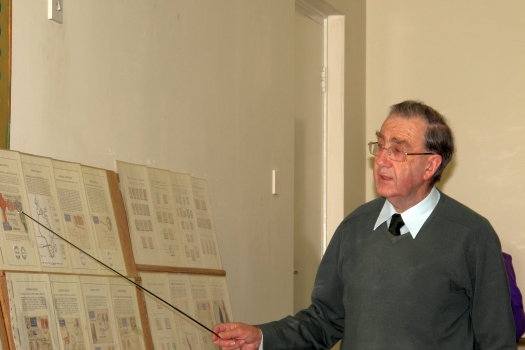 Peter O'Keeffe treated us to a wide-ranging display of the Rhodesias.
Photo by John Ray.

At our meeting on 14 February 2012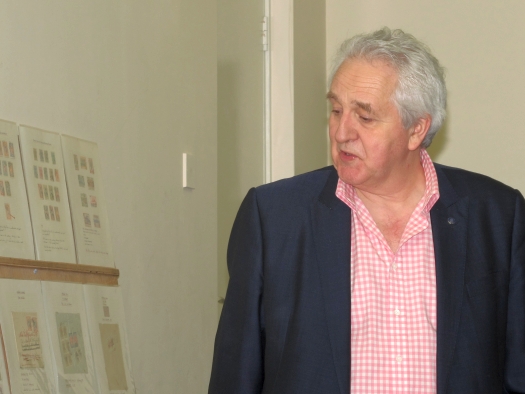 Nigel Gooch presented a fascinating display of the stamps and postal history of Persia.
Photo by John Ray.

At our meeting on 28 February 2012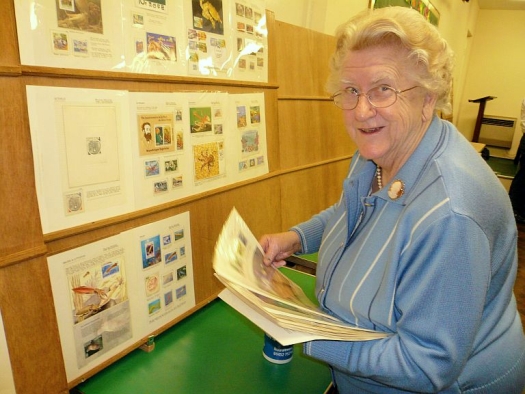 Erica Banks kindly showed us "Molluscs of the Ocean".


At our meeting on 13th March 2012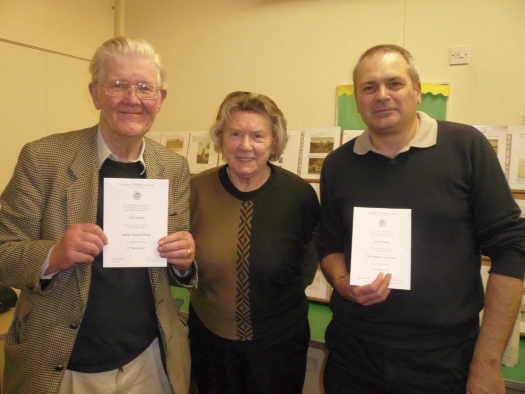 We were entertained by two speakers from the Sidcup Philatelic Society.
Cliff Gregory (left) showed Indian postal history and Geof Hanney (right)
showed the Panama Canal Zone. They are pictured here with our President,
Margaret Noack.

At our meeting on 27th March 2012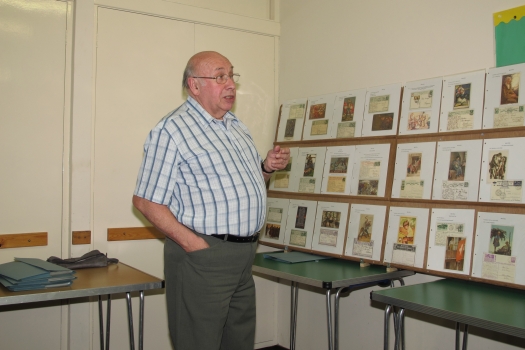 Frank Parsons provided an in-depth showing of Switzerland.
Photo by John Ray.

On the night of our annual competitions, 10 April 2012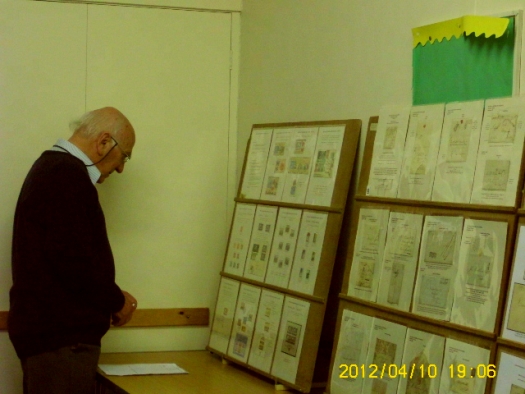 David Boyd was the judge.
Photo by Dr. Christopher Board OBE.

At our President's Night on 24th April 2012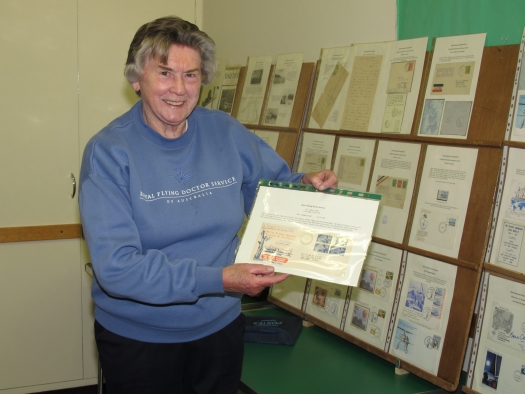 Margaret Noack presented two Australian displays: the stories of Francis Chichester,
Douglas Mawson and Hubert Wilkins and the Royal Flying Doctor Service.
Photo by John Ray.

At our meeting on 22nd May 2012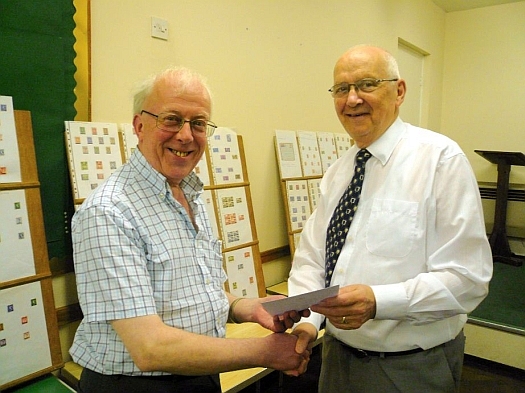 Mike Slamo displayed Great Britain, Queeen Victoria and GB Used Abroad.
He is seen here (at left) being presented with his certificate by our President, Brian Asquith.

At our meeting on 12th June 2012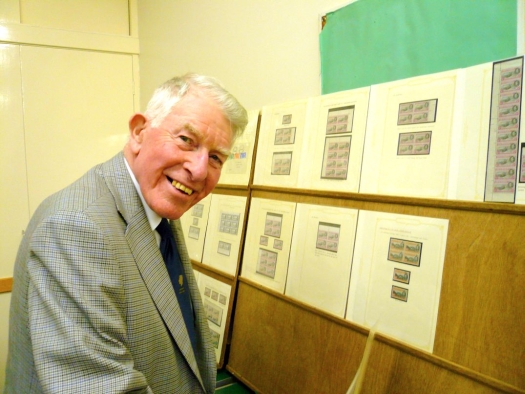 Ray Jeal provided a fine display of Ascension.

At our meeting on 26th June 2012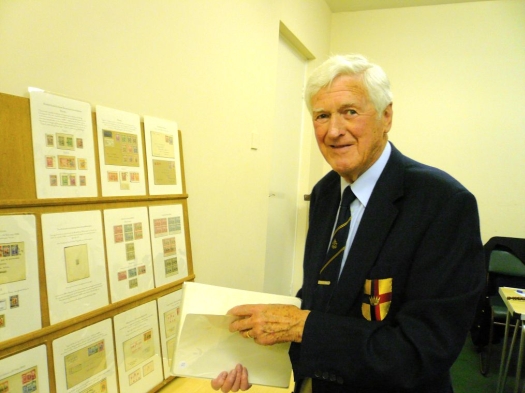 F. Brian Marshall entertained us with a display of Sarawak.

At our informal meetings on 10th July, 24th July, 14th August and 28th August 2012
we enjoyed displays from our members, including: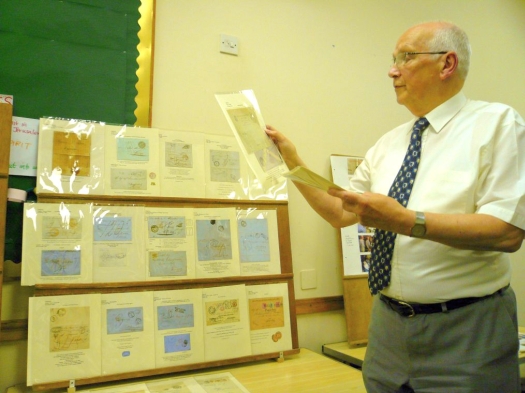 Brian Asquith (President)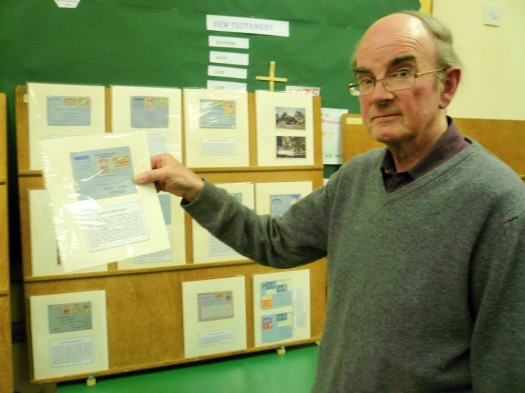 Peter Cottis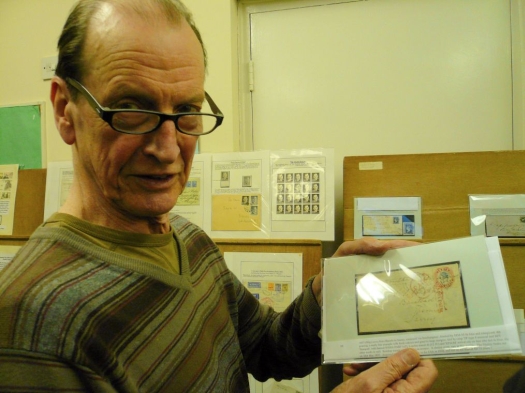 Malcolm Domingo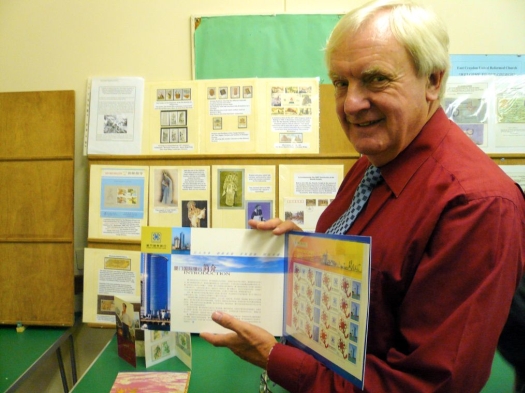 Paul Elliot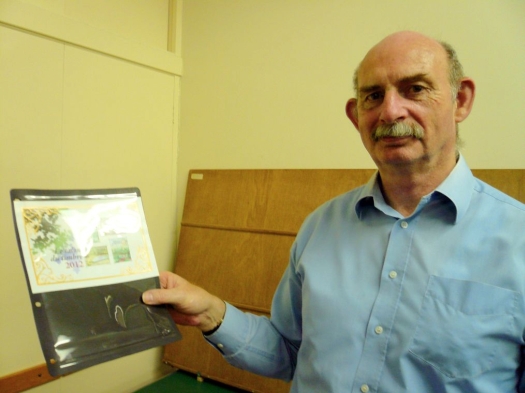 Chris Hitchen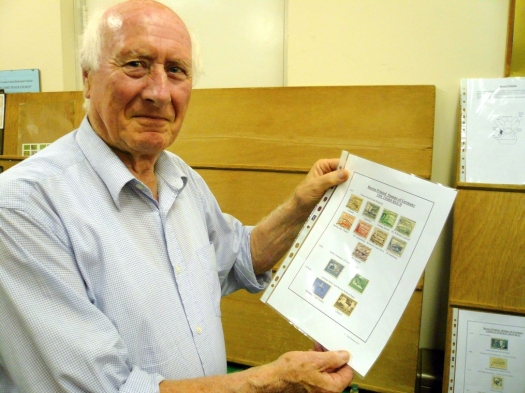 Peter Newman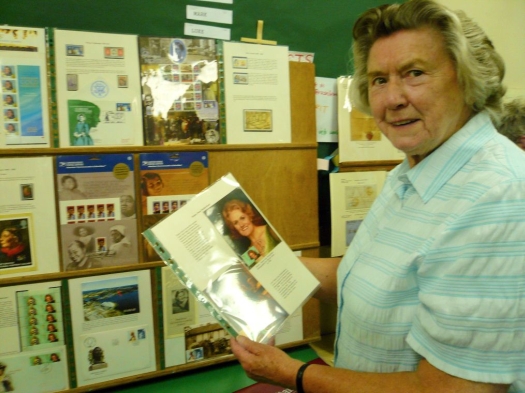 Margaret Noack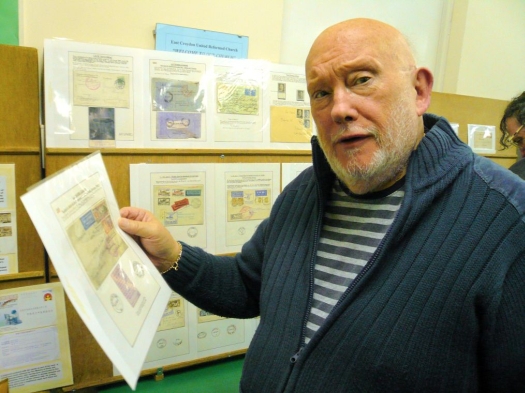 Ian Nutley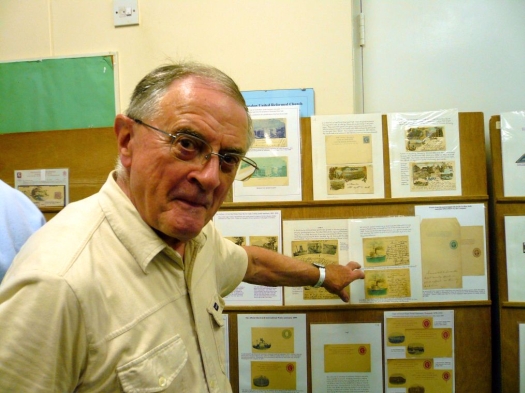 Chris Board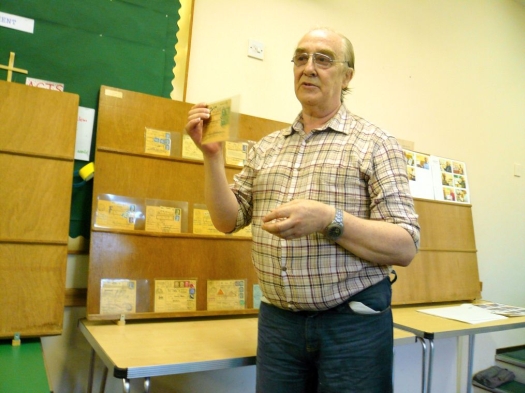 David Taylor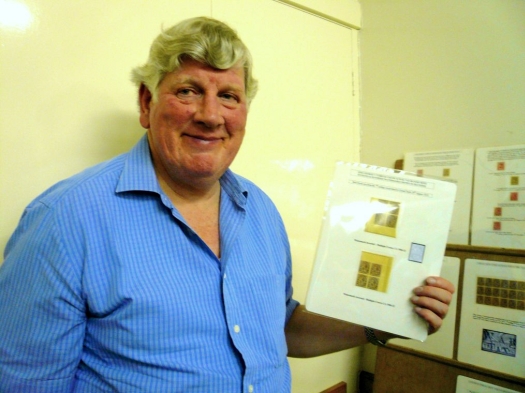 David Milstead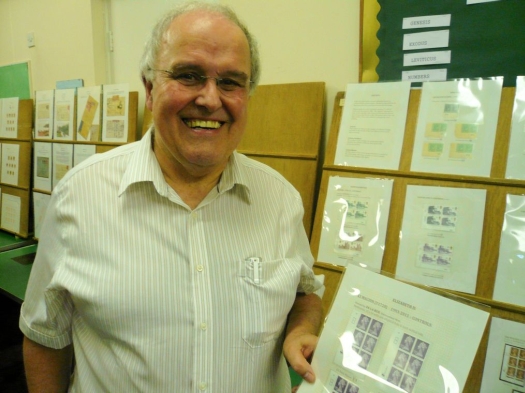 Graham Harker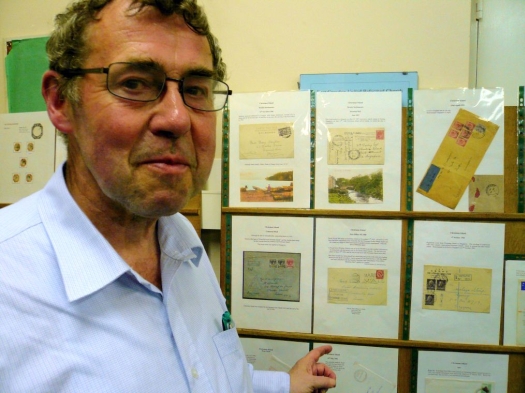 Michael Harris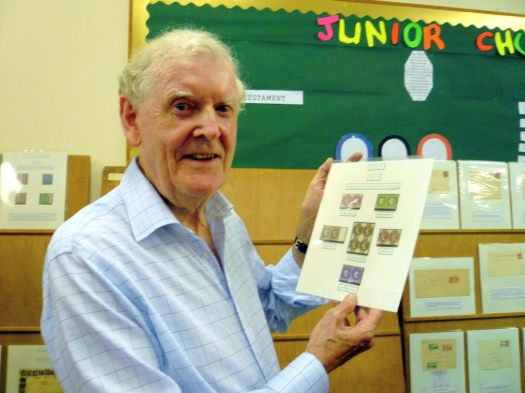 Alex Johnson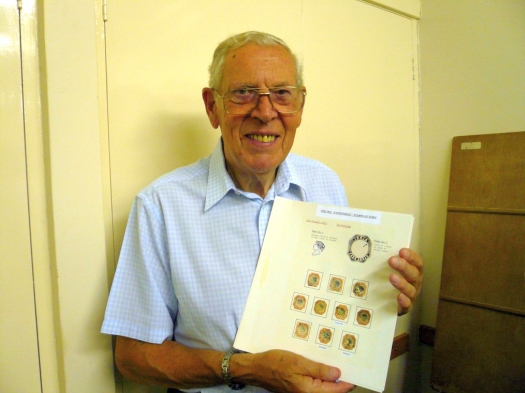 Alan Holverson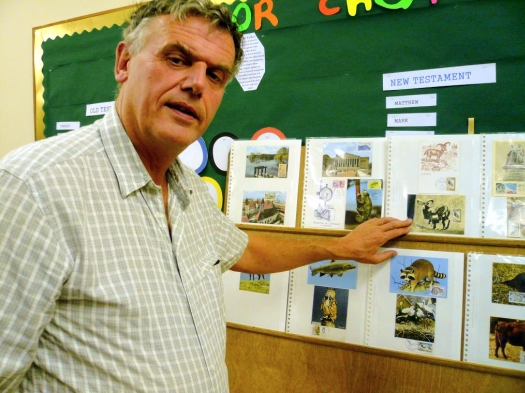 John Schofield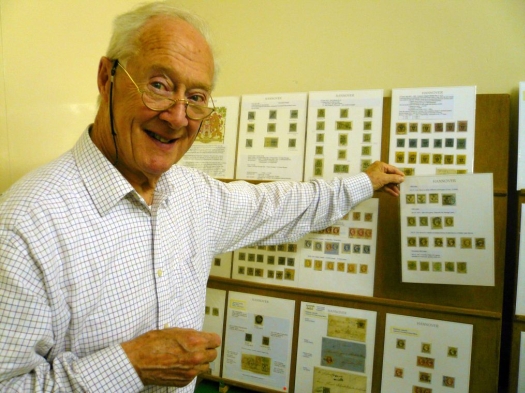 Frank Simpson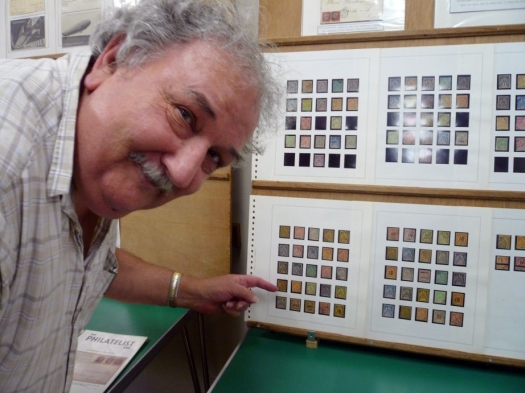 John Ambler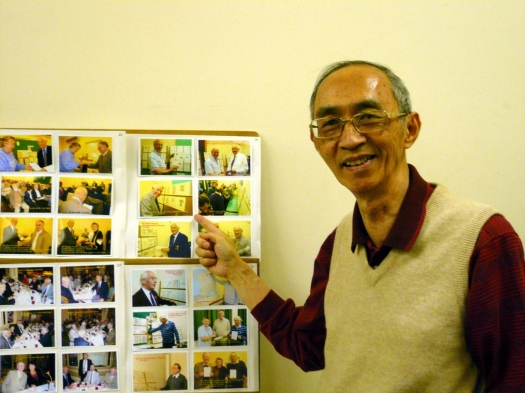 The photographs were taken by Gregory Loh, MBE.

Return to Croydon Philatelic Society home page