Picture Gallery, Season 2017-18

At our meeting on 12 September 2017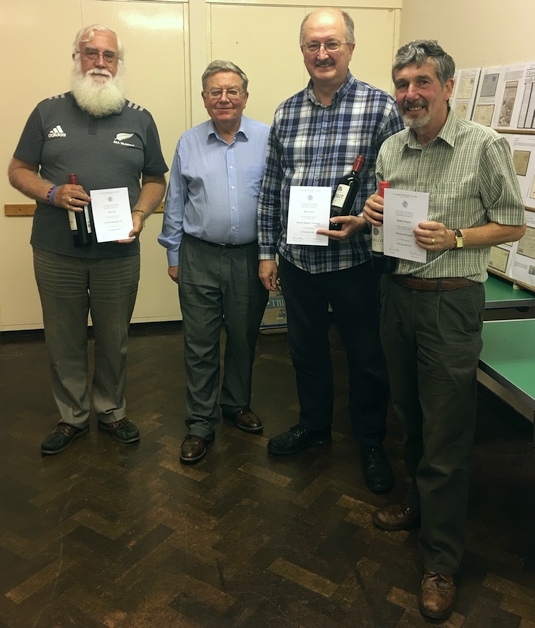 We were entertained by a team from Redhill Philatelic Society.
From left to right: Alan Hall, Richard West MBE (Croydon PS President),
Robert Hurst and Rodney Pomfret.
Photograph by Graham Harker.

At our meeting on 10 October 2017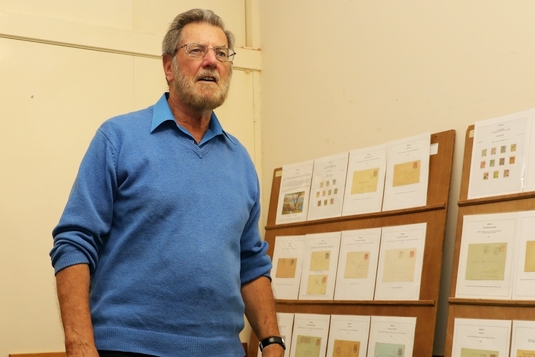 Peter White presented an interesting display of Monaco,
with the emphasis on usage.


At our meeting on 24 October 2017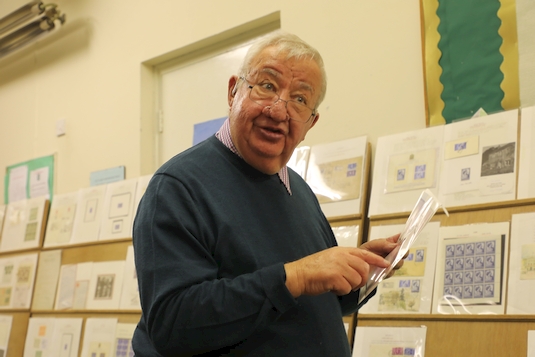 Don Brookfield entertained us with a fascinating display of
the life and times of King George VI.


At our lunch on 1 November 2017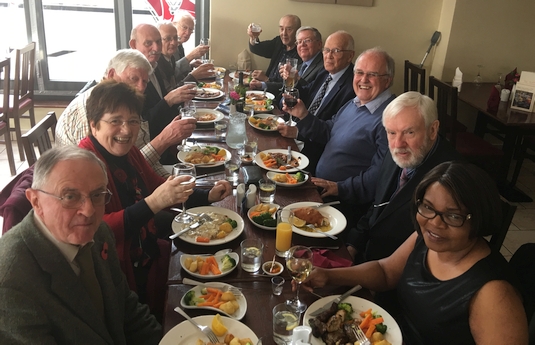 Twelve members and guests met for a convivial meal at Tre Fratelli, Croydon.
Photograph by the waitress.

At our meeting on 14 November 2017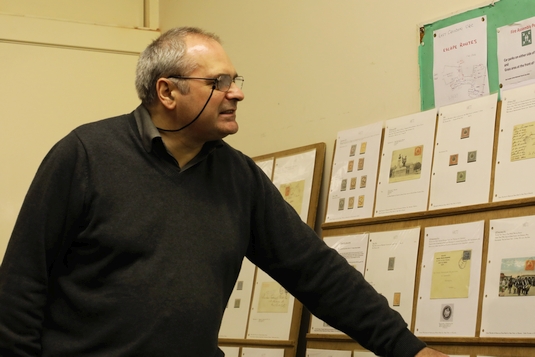 Geoff Hanney showed Haiti, from the 1770s to the 1970s. A truly memorable display.


At our meeting on 23 January 2018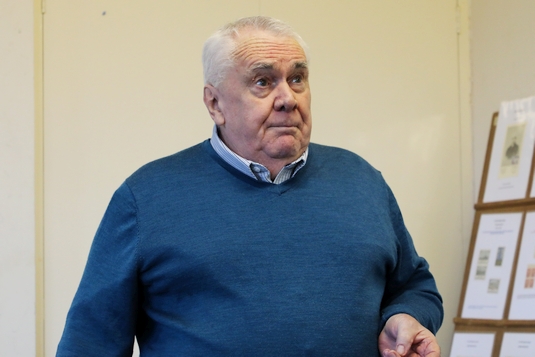 Tony Bosworth presented a magnificent display of the 1936 Berlin Olympic Games.


At our meeting on 13 February 2018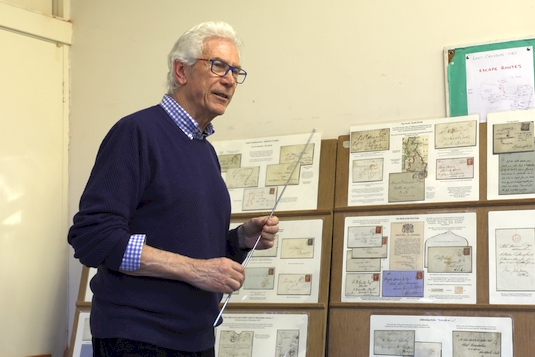 Don Davies provided an outstanding display of Great Britain "with a difference".


At our meeting on 27 February 2018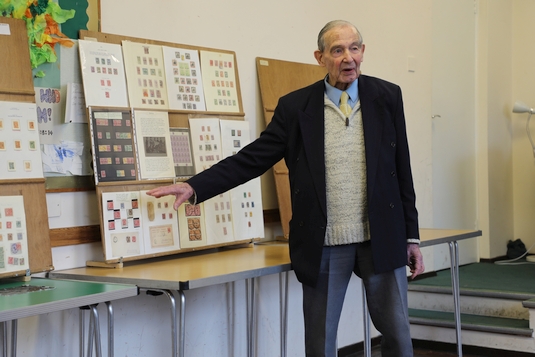 Simon Goldblatt entertained and informed with British Virgin Islands and "back of the book".


At our meeting on 13 March 2018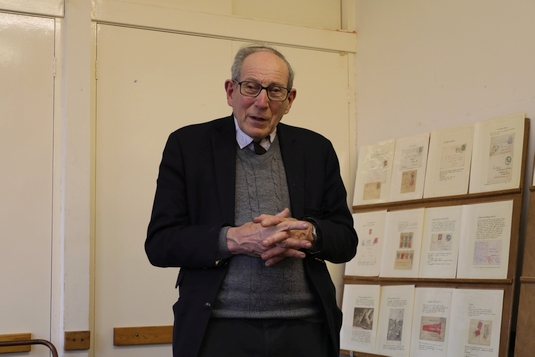 Dr. Brian Austen showed a comprehensive selection of early India, stamps and postal history.


At our meeting on 27 March 2018 we were royally entertained by a team from
the Royal Tunbridge Wells Philatelic Society.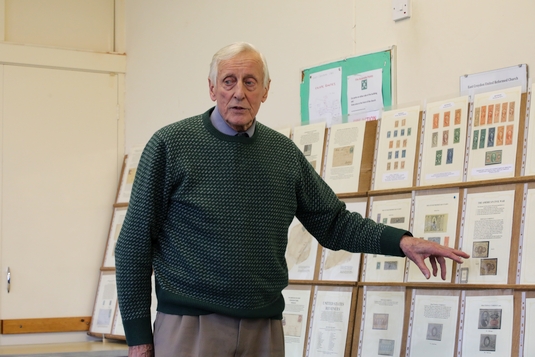 Colin Evans showed material from the American Civil War.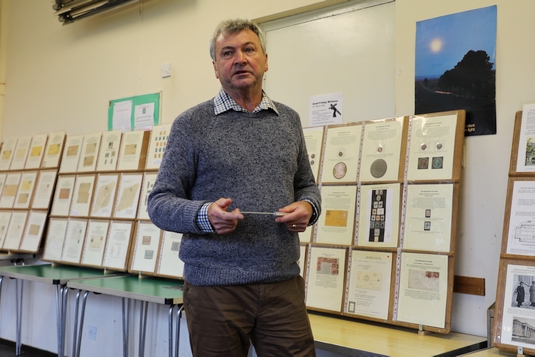 Steve Clark presented Hitler's History of Art.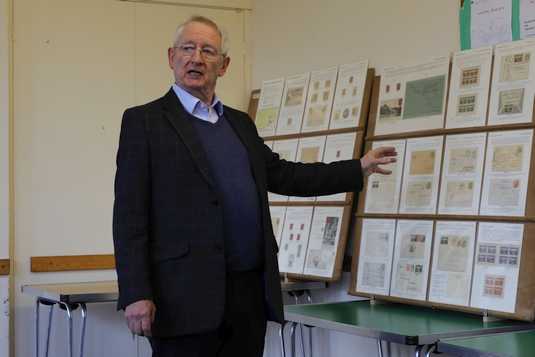 Bill Hedley displayed Hungarian local posts.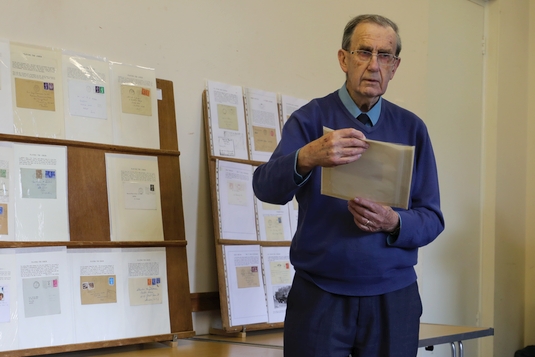 Peter O'Keeffe Played the Joker.

On 10 April 2018 we held our annual competitions, accompanied by mini displays.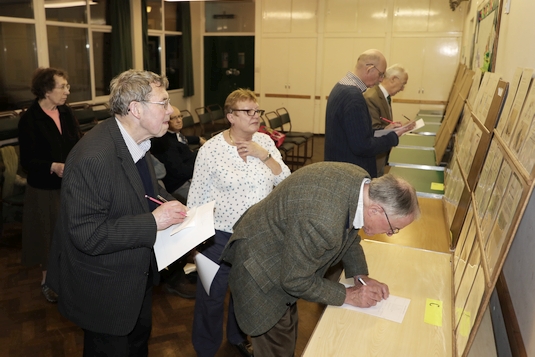 Members judging the competition entries.

At our meeting on 24 April 2018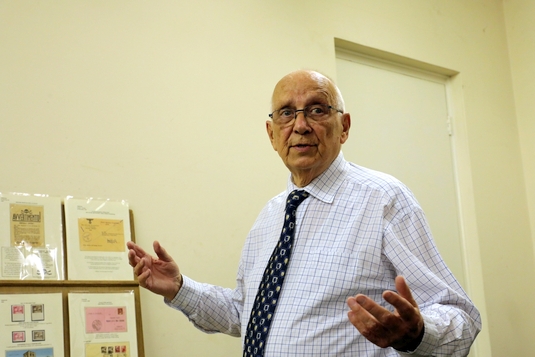 Brian Asquith presented a superb display of mail
to and from Triest/Trieste, from 1505 to 1954.


Our Annual General Meeting was held on 8 May 2018.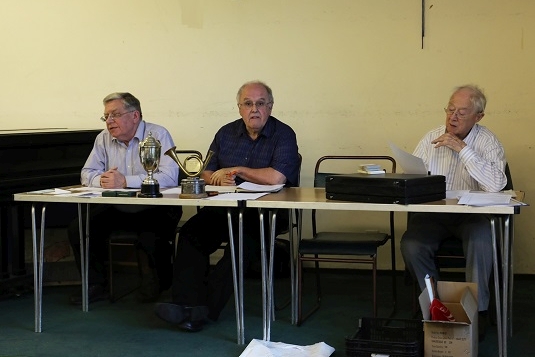 Left to right: Richard West MBE, Graham Harker and Frank Simpson conducting the meeting.



At our meeting on 22 May 2018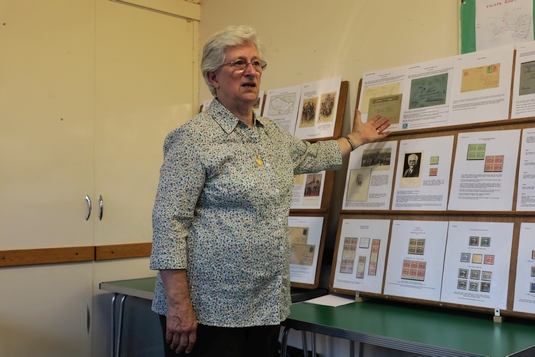 Lindy Bosworth gave us a superb show of the stamps and postal history of Czechoslovakia.


Return to Croydon Philatelic Society home page